I recently found the need to have a serial cable connected to my server, but like most systems these days there was no serial port to be seen on the back panel. The motherboard in the server is an ASRock Z77 Extreme4 which includes a COM port header on the motherboard. Looking around the office at other motherboards the only other motherboard with a COM port header is the ASRock Z77 Pro4 M. There is also an ASUS P8P67 Pro and a Gigabyte GA Z68M D2H being used, neither of which contain a COM Port header.  So this appears to be a common feature of the ASRock motherboards.
So with the COM header on board the search was on to find or make a cable up to be able to make use of this header. The pin layout for the header is included in the manuals so making a cable would have been relatively easy, but making up someone to connect it to the back panel might have requires some creative work. Buying a pre-made one was always going to be easier, so that was the preferred option.
A quick search of ebay found a several candidates and at a price that it was worth trying them out to see if they worked. I finally settled on ordering cables described as a Serial 9 pin DB9 RS232 Motherboard Com Port Ribbon Cable Connector Bracket for AUD $1.35 each from a China supplier. After a 9 day wait the cables arrived and were ready to installed: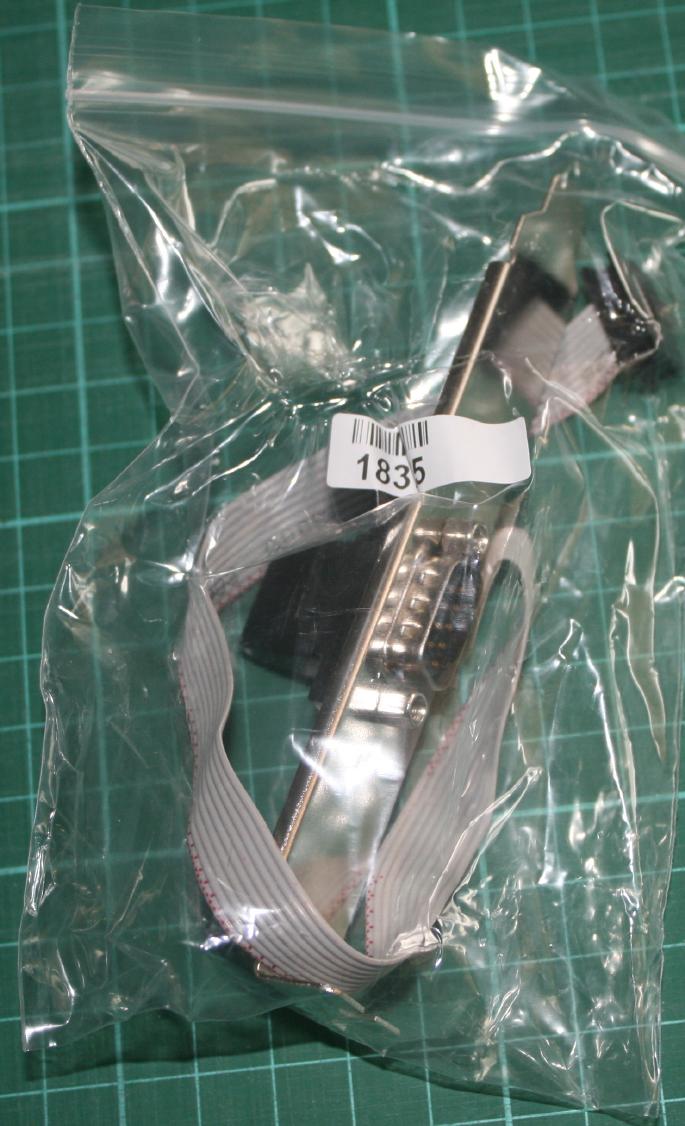 Serial 9 Pin DB9 RS-232 COM Port bracket and Motherboard Ribbon Cable
Both the motherboard end of the cable and the motherboard header itself were both keyed so that the cable could only be installed one way around: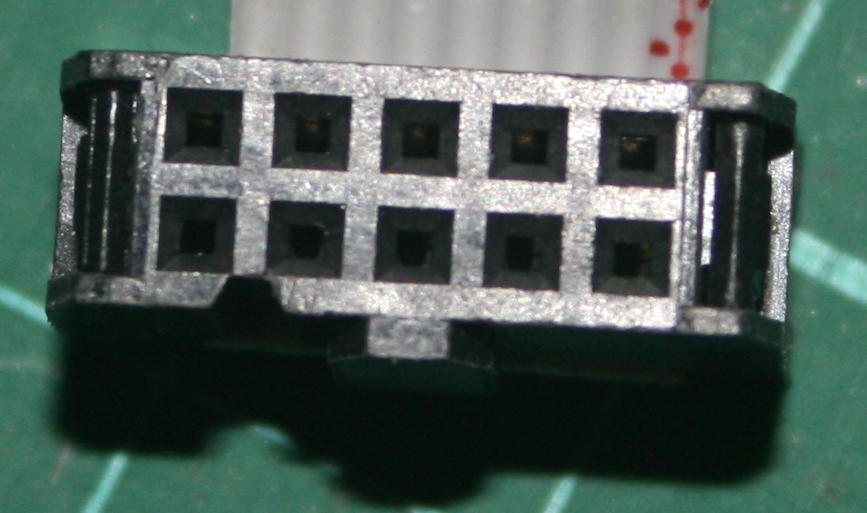 The cables were tested on both of the ASRock motherboards and worked fine in both cases. The ribbon cable is 270mm long which provides plenty of room to reach the back panel from the header.
Monitoring of the UPS status on the server has been happily working via the serial connection to the UPS for several days now.
So if you have an ASRock motherboard with a COM port header and need a serial port these low cost adapters look like they work fine.